Customer Profile
With over 30 million people passing through Leeds train station each year, The Queens Hotel, which is found on the station's doorsteps is one of Leeds most iconic buildings.
Looking out over City Square, this four-star hotel features 16 conference and meeting rooms and 215 bedrooms.
Requirements
Following delivery of a number of very successful projects at Slaley Hall hotel, the Q Hotel Group asked CMS to investigate and fix a persistent leak at The Queens Hotel, Leeds.
The challenge was to identify and repair the leak, without disturbing the guests or having to cancel functions.
Due to the nature of the hotel operations it was also required that the repairs were to be carried out during night-time hours.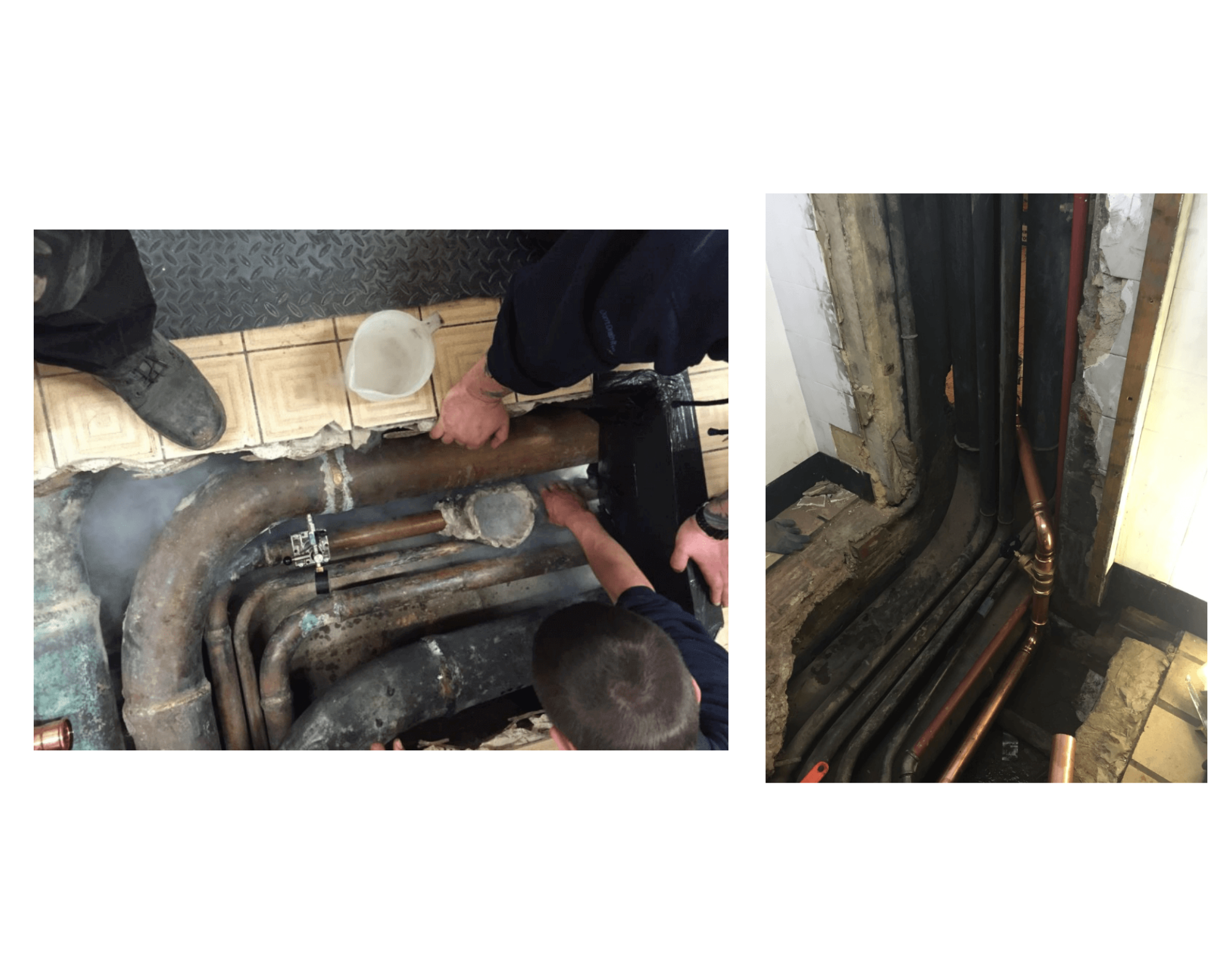 Solution
CMS undertook sensitive excavation in the hotel service area during quiet hours, excavating above and below the major leak to identify the extent of problem pipework.
Freezing jackets were applied to the pipework above and below the leak and liquid nitrogen was used to plug the pipe with frozen water, isolating the leak.
Steel RSJ inserted into brick built service void to create safe access for engineers and to safeguard hotel structure during works. New pipework was installed prior to the services to the hotel being restored and reinstatement of the service void and flooring.
"
We had many engineering firms either fail or refuse to attempt the fix and were really impressed by CMS' understanding of the hotel operation and their very quick fix response
Operations Director, The Queens Hotel