Customer Profile
Theatre Royal Newcastle is one of only nine Grade 1 Listed theatres in England and since opening in 1837, has been renovated many times.
In 2011, a six month restoration recreated Matcham's classic 1901 Edwardian design with reprinted wallpapers, reinstated lost tilework, carpets featuring the original patterns and extensive gold leaf work, period light fittings, brassware and ornamentation throughout.
The theatre currently hosts a variety of shows, including ballet, contemporary dance, drama, musicals and opera with 1,249 total seat capacity across four levels.
Requirements
Theatre Royal was seeking a specialist Mechanical & Electrical and building services maintenance company to provide contracted planned and preventive maintenance cover and emergency reactive maintenance support.
The enjoyment and comfort of Theatre Royal's customers is a top priority and ensuring their heating system is running efficiently was an integral part of this.
They also have a duty of care to preserve such a historic building to the highest standards and it is important that they use contractors that are capable of delivering a quality service.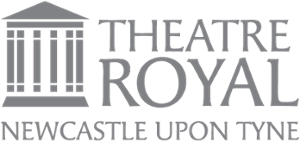 Solution
In 2021 CMS was awarded the contract to service and maintain the Theatre's entire heating and hot water systems.
The contract involves maintaining a plant room as well as individual gas boilers spread throughout the theatre, in addition to 24/7 repair support provided by CMS' emergency response team.
The project is a complex one due to the historic nature of the building and because it comprises different areas that have been added or created over the years. CMS work closely with the Theatre's operations team to ensure that control measures are in place for all features that required special considerations when accessing.
"
The enjoyment and comfort of our customers is a top priority and ensuring our heating system is running efficiently is an integral part of this.
Operations Co-ordinater Theatre Royal