Customer Profile
Four Seasons Health Care operates a national network of more than 350 care homes with 20,000 staff providing specialist dementia and nursing care to more than 14,000 people.
Their Care Homes provide long-term, intermediate, respite care and palliative nursing with their associated infrastructure and systems providing a critical plank in delivering these services.
CMS have been working with Four Seasons since 2014 in delivering nationwide planned and reactive works for gas, heating, plumbing, air conditioning, catering and laundry equipment.
Requirements
Four Seasons Health Care required the services of one national supplier to provide specialist mechanical and electrical planned maintenance and emergency engineering services across their 350 sites around the UK, ensuring their thousands of employees could continue to offer reliable and comfortable care to their 14,000 residents.
Due to the round the clock operational environment within the care homes, a 24 hours a day, 365 days a year response service was a crucial requirement to ensure the buildings would never be without critical services such as heating and hot water.
Because of the need to safeguard vulnerable people and residents within the Care homes, it was vital that Four Seasons appointed a facilities maintenance company that could evidence their commitment to customer safety standards as well as all members of the team being enhanced DBS checked.
The Health Care Group also required all contract and job data to be uploaded into their own facilities management portal to manage their entire supply chain, aid compliance, monitor performance and ensure the long-term preservation of their assets.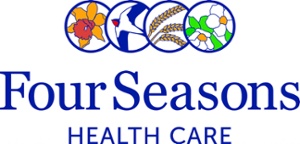 Solution
Four Seasons Healthcare selected CMS to provide reactive emergency support and annual planned preventive maintenance, covering boiler plant, hot & cold water services, air conditioning, catering and laundry equipment delivered by it's UK network of over 100 qualified and enhanced DBS checked engineers. CMS' approach towards meeting the response times were set out in SLA with ongoing performance reviews at the core of the operations to ensure KPIs are continuously being met.
CMS worked closely with their own Technical Support staff, Engineers and Contract Managers to ensure that all employees assigned to the contract underwent training of Four Seasons' facilities management portal as well as safeguarding training.
"
CMS' call centre and engineers are always on hand and are really reactive, getting to even the most remote homes well within their SLA
Care Home Manager, Four Seasons Health Care